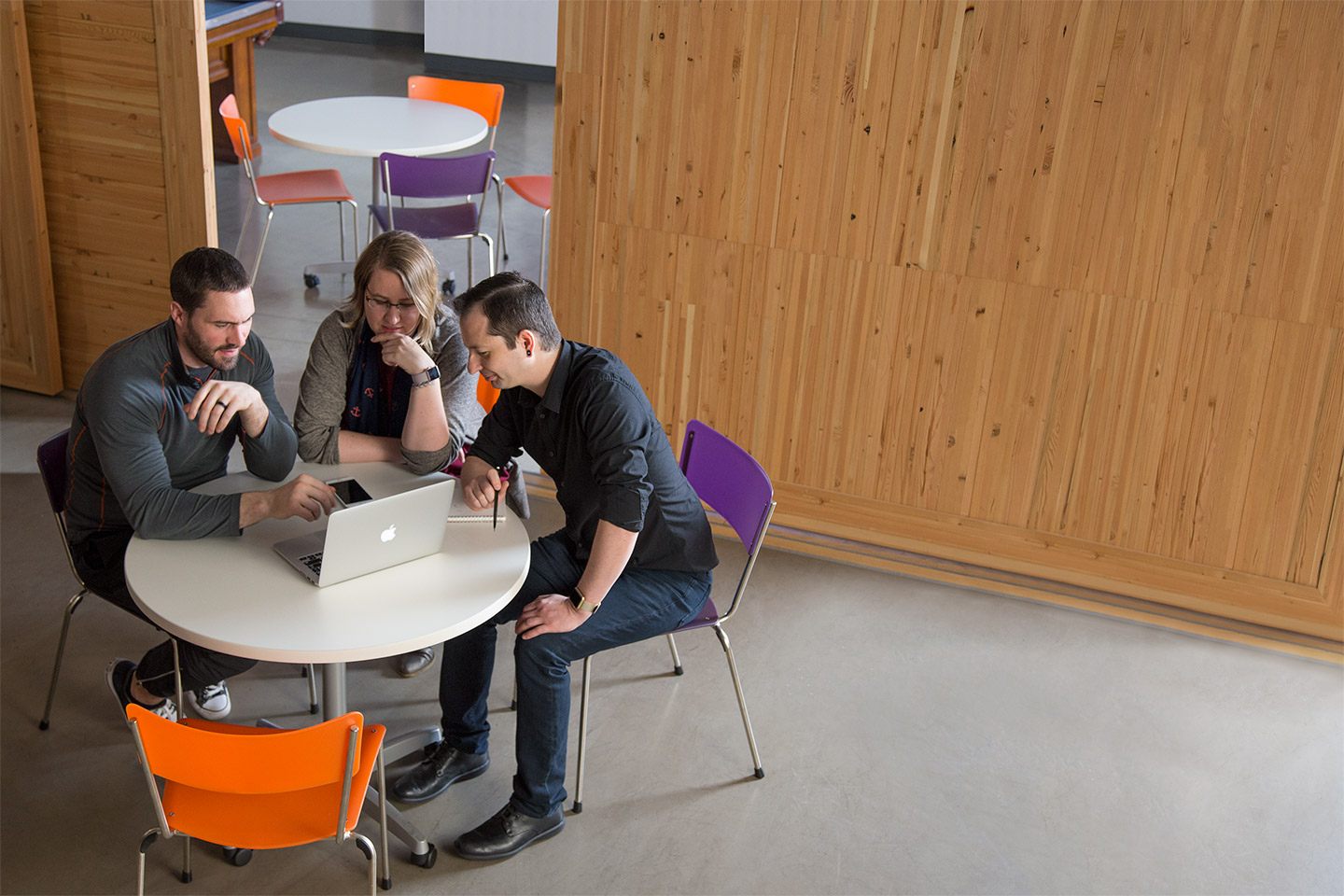 Developer Insight
3 Minute Games
Prior to launching the first Lifeline game on the App Store, 3 Minute Games' expertise lay in releasing freemium games. The Big Fish studio shares why the paid business model made sense for the Lifeline series, and how the team keeps players engaged between releases.
Using the Paid Business Model
Lifeline is a series of interactive games in which players communicate with a fictional person in distress, in real time, and make choices to guide the character to safety.
Lifeline began as an idea to create a game that could be played both in-app and outside of the app via iOS notifications on the lock screen. When Apple Watch was announced, 3 Minute Games saw that the game design was particularly well suited to interacting with the watch in brief periods over the course of the day, and so redoubled its efforts to launch the first Lifeline game in time for the release of Apple Watch.
"Lifeline was an interesting experiment for us because all of our expertise was in releasing free-to-play games," says Mars Jokela, Lead Game Designer at 3 Minute Games. "We chose the paid business model for Lifeline because it was the best fit for the game's design. It's a very immersive story. We didn't want any upsell points to interrupt your experience in the game."
Marisa Bell, Lead Producer of the Lifeline series, notes other benefits of the model. "Using the paid model has simplified our game development significantly, and it's allowed us to get to market very quickly. It's also less costly to fail so we can try more," she says, comparing the paid model to freemium games that may have large economies to balance or require greater resources for ongoing development.
As the first game matured, the studio released sequels — Lifeline 2, Lifeline: Silent Night, and Lifeline: Whiteout — and used promotions to grow its user base and let existing users know that there were more games in the series.
"Having a series of games for Lifeline has impacted our monetization strategy in that we had to really get creative once we released sequels to the first game," says Bell. "And so we used things like App Bundles in the App Store and other cross-promotional tools that we had, such as our newsletter, to try to get the word out there."
3 Minute Games makes sure that it has ways to communicate with users across the Lifeline games and outside of the apps, and aligns promotions with significant times in the app's life cycle. "We've found that when you have a long gap between app releases, you have to keep your users engaged," says Bell. "And so we've done that through promotions and through making sure that we do really high-quality things around seasons."
For game developers considering a paid business model, Jokela says that everything starts with building a quality product. "You have to have an experience that's engaging and resonates with players in the first place if anyone's going to spend money on your product."