WWDC22 Daily Digest: Wednesday
June 7, 2022
Welcome to Wednesday at WWDC! We're almost halfway through the week, and there's so much still to come. But first: Let's get the dispatch from day 2.
Spin the music of WWDC
Whether you want a musical break or some bluesy background beats, you can drop the needle on the official WWDC playlists right now.
Listen to WWDC22 playlists on Apple Music
Spotlight on Digital Lounges and labs
If you haven't registered for Digital Lounges this week, you're missing out on great discussions, SwiftUI watch parties, and a truly... iconic... monochrome pixel art challenge.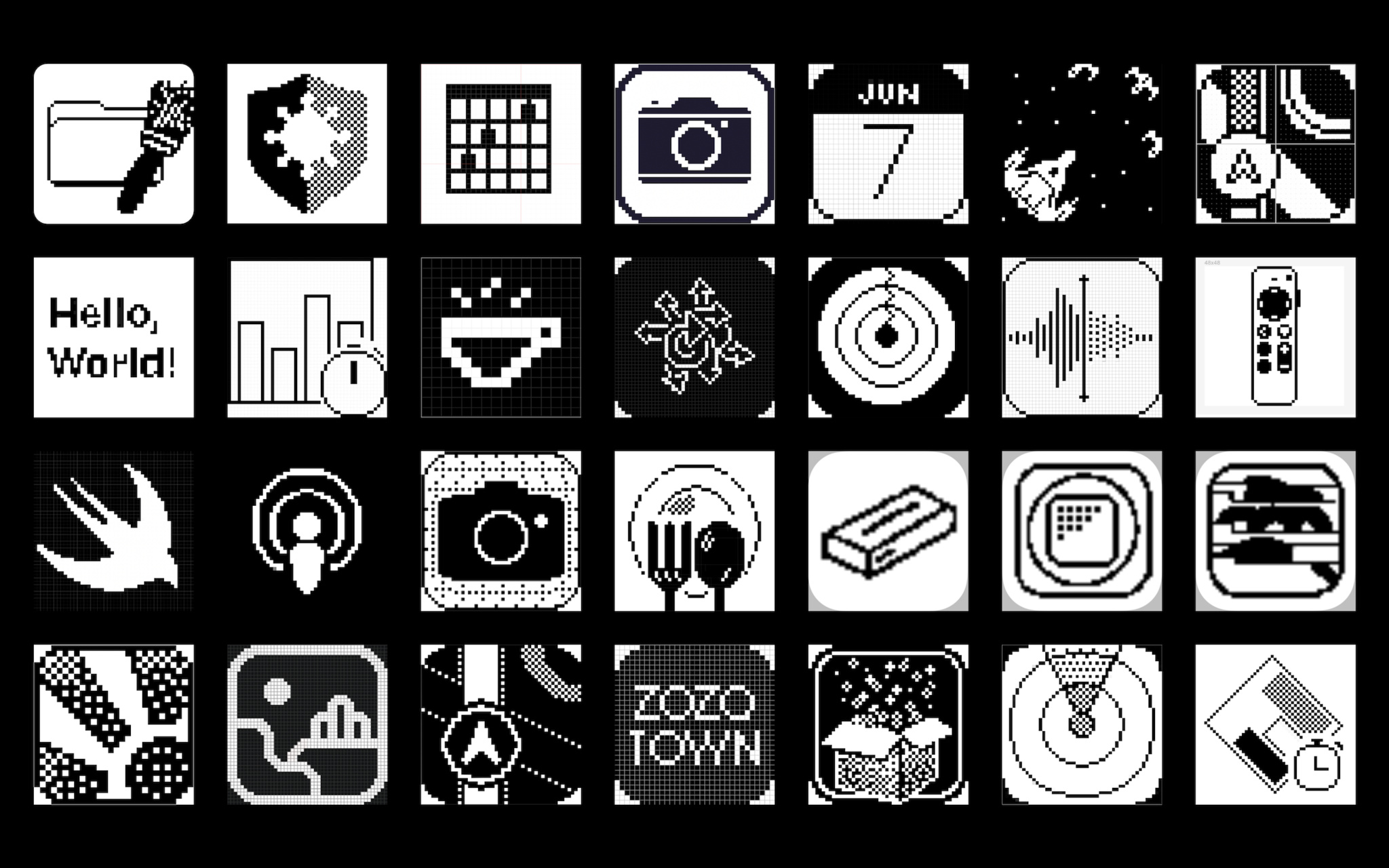 But don't fret: Even if you miss a day, you can catch up at any time this week by joining us on Slack and reading through past messages.
And we've got another packed day today: Join us on Slack for live text-based watch parties of "Build a desktop-class iPad app" and "Compose custom layouts with SwiftUI," ask questions about RoomPlan, WidgetKit, and Shortcuts, and join the Accessibility team for a community panel.
We're also hosting dedicated labs for Accessibility, CarPlay, App Intents, Design, Xcode, and much much more.
Request a WWDC22 lab appointment
And that's just the tip of the iceberg! You can check out our complete schedule on the WWDC tab in the Developer app or on developer.apple.com.
Meet the new Human Interface Guidelines
Apple's Human Interface Guidelines (HIG) is a comprehensive resource for designers and developers looking to create great experiences across Apple platforms. Now, it's been fully redesigned and refreshed to meet your needs — from your first sketch to the final pixel. Take a moment this Wednesday and explore the new guidelines.
Explore the Human Interface Guidelines
Sign up for a sci-fi challenge
Floating numbers! Neon code screens! Expand your reality in today's SwiftUI science fiction challenge, where you'll create a futuristic-looking screen that will bend the very fabric of spacetime (or at least look really cool). To join, visit the SwiftUI Study Hall in the Digital Lounges, where you can also ask questions, connect with other devs, and share your progress.
Ready to take on more challenges? Over in the Design lounge, we're inviting you to put your sonic skills to good use and manipulate audio from Apple sound designers with Apple sensing frameworks. Elsewhere, you can try your hand at creating or drawing with metal-cpp, designing Lock Screen widgets with WidgetKit, and expanding your iPhone app to iPad and Mac.
Have a great Wednesday — we'll see you tomorrow for Day 4 of WWDC!