Developer Spotlight: Ladder
July 28, 2021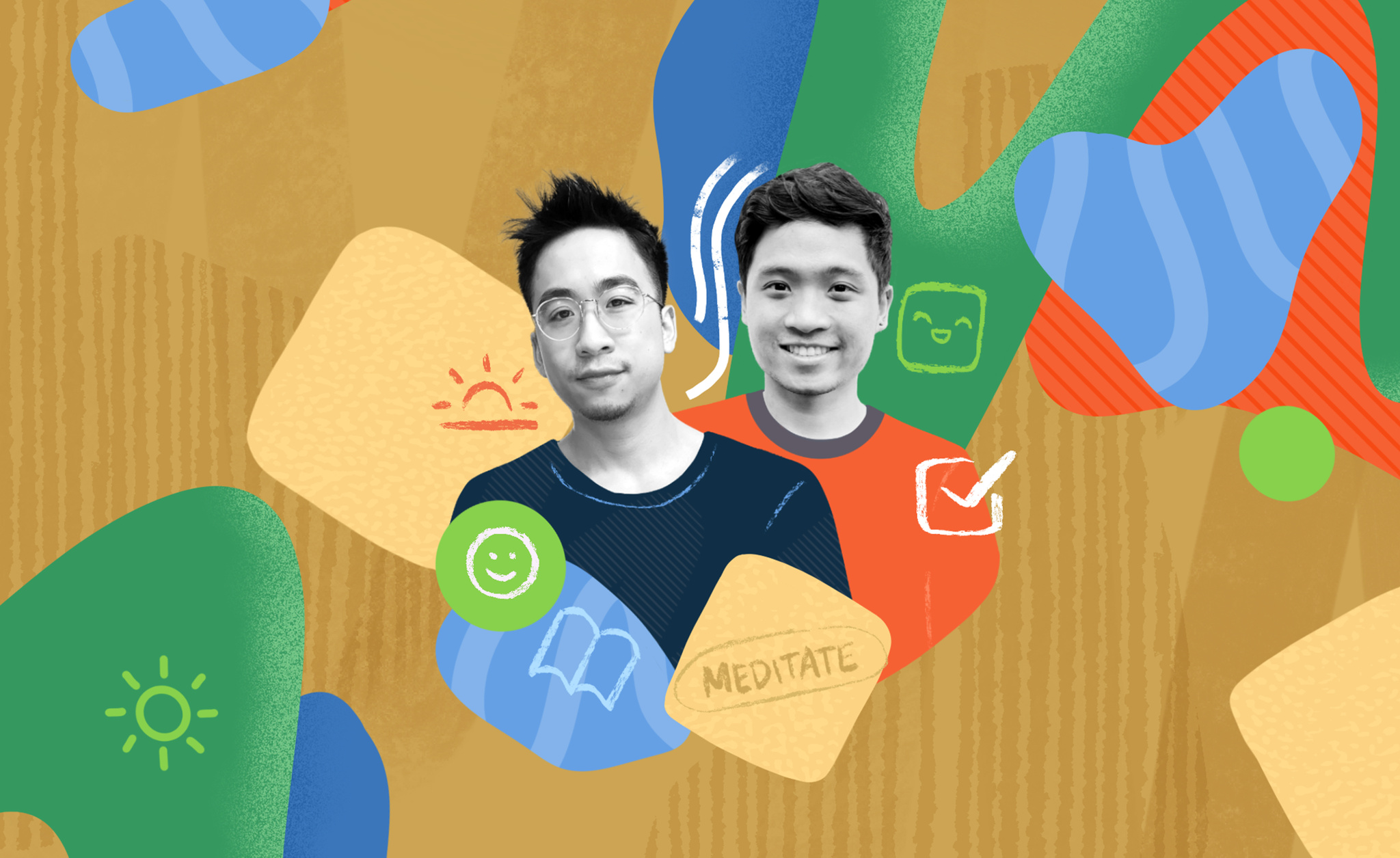 Ladder is a self-care and mindfulness app built for the Black, Indigenous, and people of color (BIPOC) community — or, as founder Don Le puts it, "people like us."
The app helps you establish positive, productive daily routines to reduce anxiety, improve your sleep, amp up your physical activity, and more. The Ladder difference: Its trainers, coaches, and experts are all from the BIPOC community. "It's not often that most — or in our case, all — of the voices in an app are people of color," says Le, who founded Ladder with Thuc Tran.
We caught up with Le to discuss the benefits of bugs, the virtues of journaling, and diversity in the self-care space.
Were you into mindfulness and self-care before launching Ladder? My background was in investing — I used to work at a growth equity firm. But the idea for Ladder came from my own journey. I was getting burned out, so I started looking for tools to get out of the rut I was in. I began meditating and journaling, then realized I could find ways to not just share what I'd learned but also make it more accessible.
What were your first steps? I started going to mental health conferences and local support groups. There I saw how people often didn't have access to — or couldn't afford — traditional mental health care tools. Or they went through the process and felt it just didn't work for them.
Did you design Ladder for a BIPOC audience from the outset? We did. As I started digging more into the research, I came across some pretty crazy stats: Over 85 percent of psychologists working in the U.S. are white, and the remaining 10 percent are split between Black, Hispanic, Indigenous, and others. You look at the mindfulness and mental health apps out there and they are predominantly white too. When we reached out to wellness experts and content producers, they'd tell us they felt the lack of diversity — that the audience they were reaching wasn't as diverse as they'd have liked. So the next step for us was expanding that library of trainers even more.
Which of the features you've built were you most surprised to see resonate with customers? Early on, our users were tracking their habits and building healthier ones. But as the app progressed, we saw people really caring more about the daily check-in. Being able to log emotions and journal their thoughts became the most important feature for many people. We don't know if that's COVID-related or a natural progression, but it's become our most winning feature.
What advice do you have for developers just starting out? Direct-to-consumer apps are notoriously brutal; it can be really hard to find a market fit. So talk to users. Talk to them more than you think you need to. Get in a feedback loop as soon as you can. You'll really come to understand how people are using your app. They might see things that you might not see as very important.
---
Download Ladder from the App Store