The gorgeous gadgets of Automatoys
October 3, 2023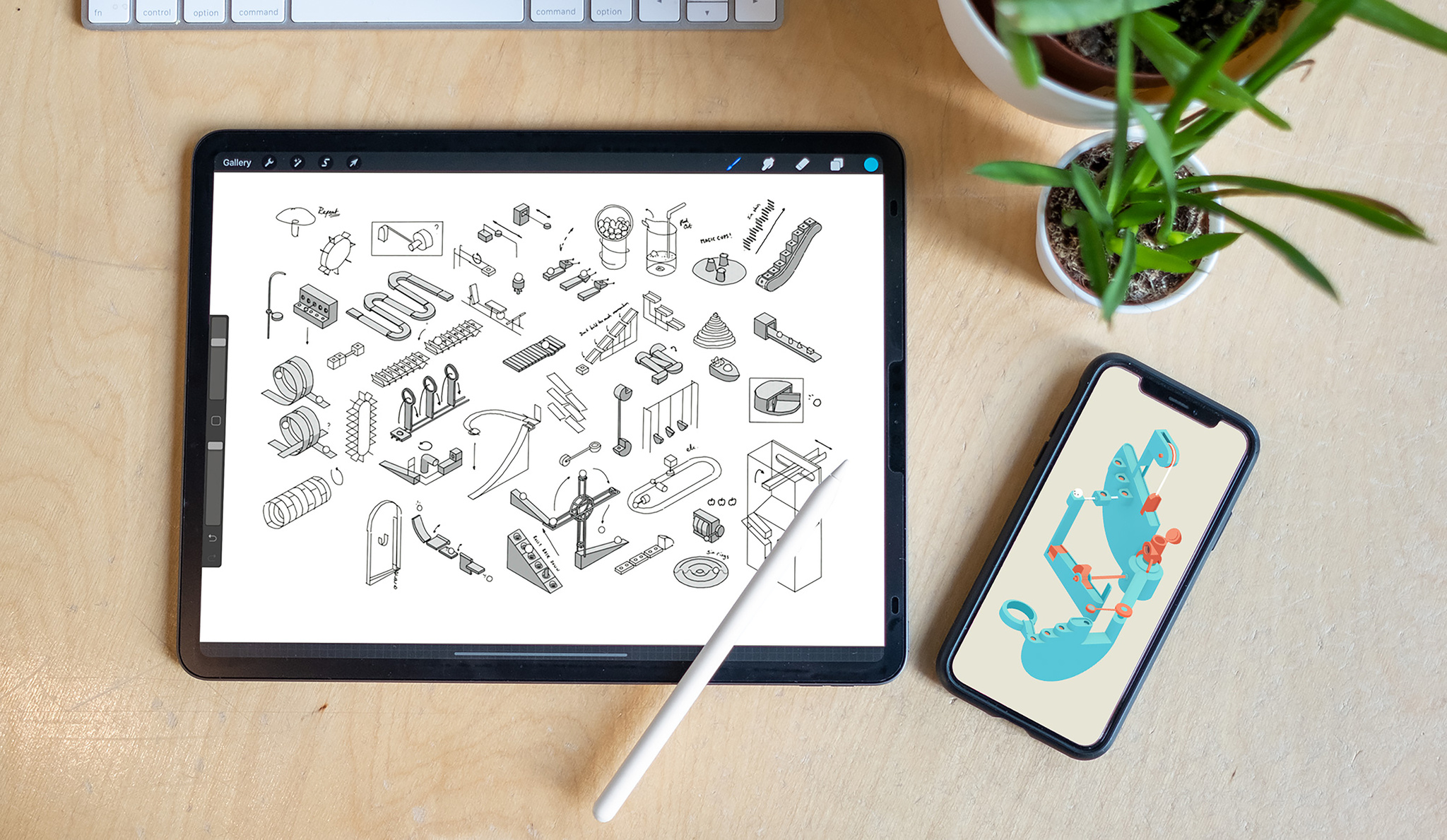 Steffan Glynn's Automatoys is a mix between a Rube Goldberg machine and a boardwalk arcade game — and there's a very good reason why.
In 2018, the Cardiff-based developer visited the Musée Mécanique, a vintage San Francisco arcade packed with old-timey games, pinball machines, fortune tellers, and assorted gizmos. On that same trip, he stopped by an exhibit of Rube Goldberg sketches that showcased page after page of wildly intricate machines. "It was all about the delight of the pointless and captivating," Glynn says. "There was a lot of crazy inspiration on that trip."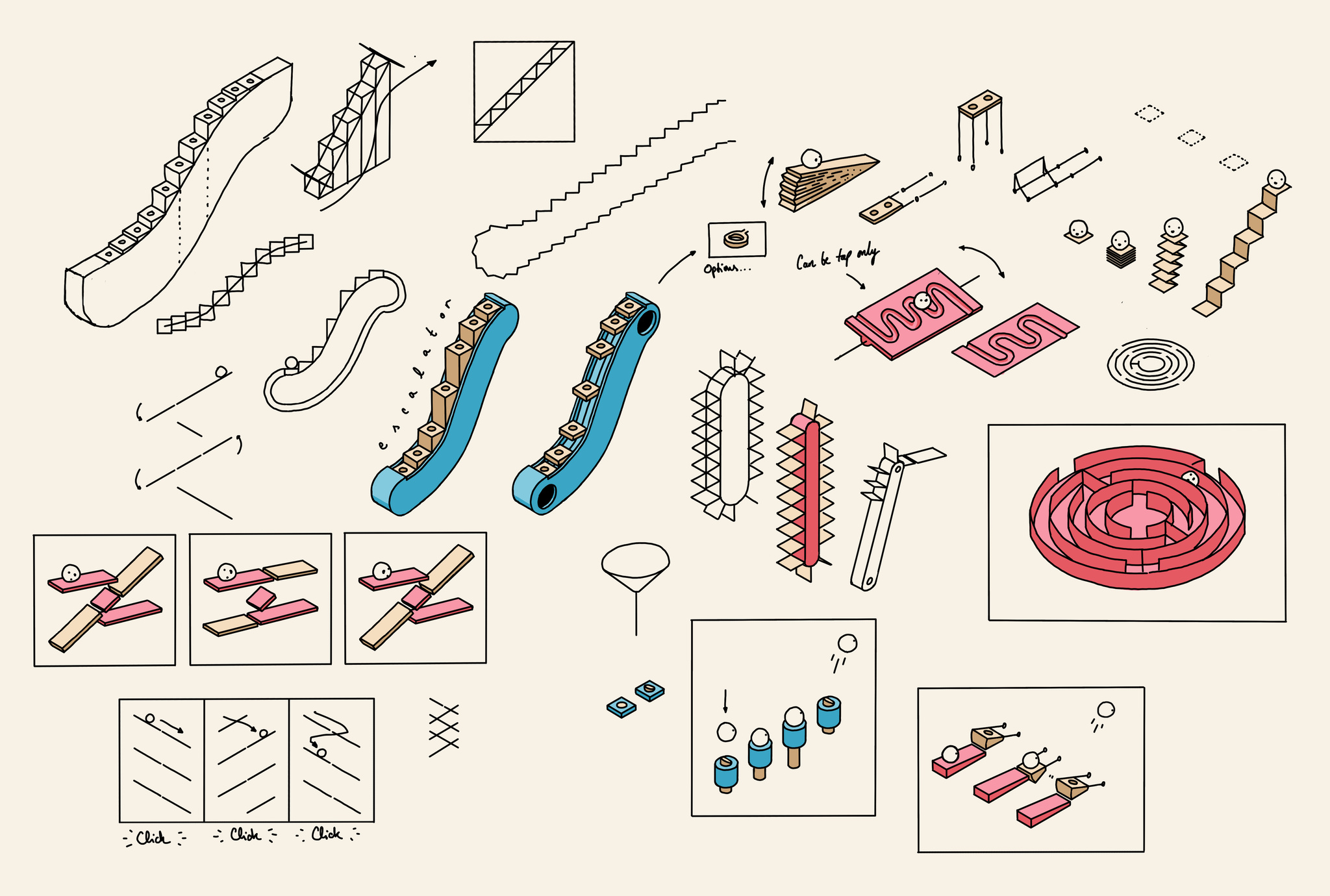 That inspiration turned into Automatoys, an Apple Design Award finalist for Interaction in games. Automatoys is a single-touch puzzler in which players roll their marble from point A to point B by navigating a maze of ramps, elevators, catapults, switches, and more. True to its roots, the game is incredibly tactile; every switch and button feels lifelike, and players even insert a virtual coin to launch each level. And it unfolds to a relaxing and jazzy lo-fi soundtrack. "My brief to the sound designer was, 'Please make this game less annoying,'" Glynn laughs.
While Automatoys' machines may be intricate, its controls are anything but. Every button, claw, and catapult is controlled by a single tap. "And it doesn't matter where you tap — the whole machine moves at once," Glynn says. The mechanic doesn't just make the game remarkably simple to learn; it also creates a sense of discovery. "I like that moment when the player is left thinking, 'OK, well, I guess I'll just start tapping and find out what happens.'"
To design each of the game's 12 levels, Glynn first sketched his complex contraptions in Procreate. The ideas came fast and furious, but he found that building what he'd envisioned in his sketches proved elusive — so he changed his strategy. "I started playing with shapes directly in 3D space," he says. "Once a level had a satisfying form, I'd then try to imagine what sort of obstacle each part could be. One cylinder would become a ferris wheel, another would become a spinning helix for the ball to climb, a square panel would become a maze, and so on."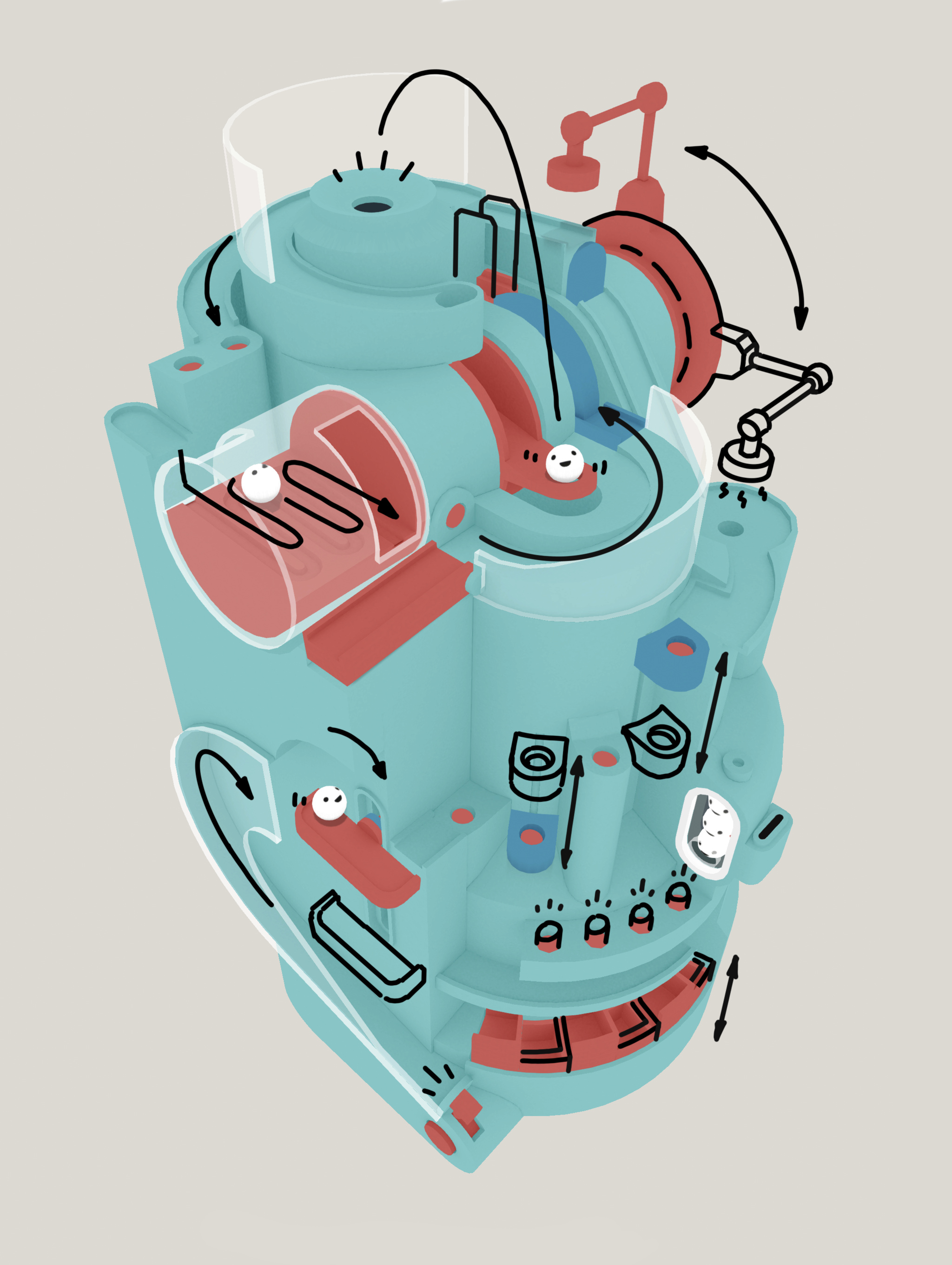 The game was a four-year passion project for Glynn, a seasoned designer who in 2018 left his gig with State of Play (where he contributed to such titles as Lumino City and Apple Design Award winner INKS.) to focus on creating "short, bespoke" games. There was just one catch: Though he had years of design experience, he'd never written a single line of code. To get up to speed, he threw himself into video tutorials and hands-on practice.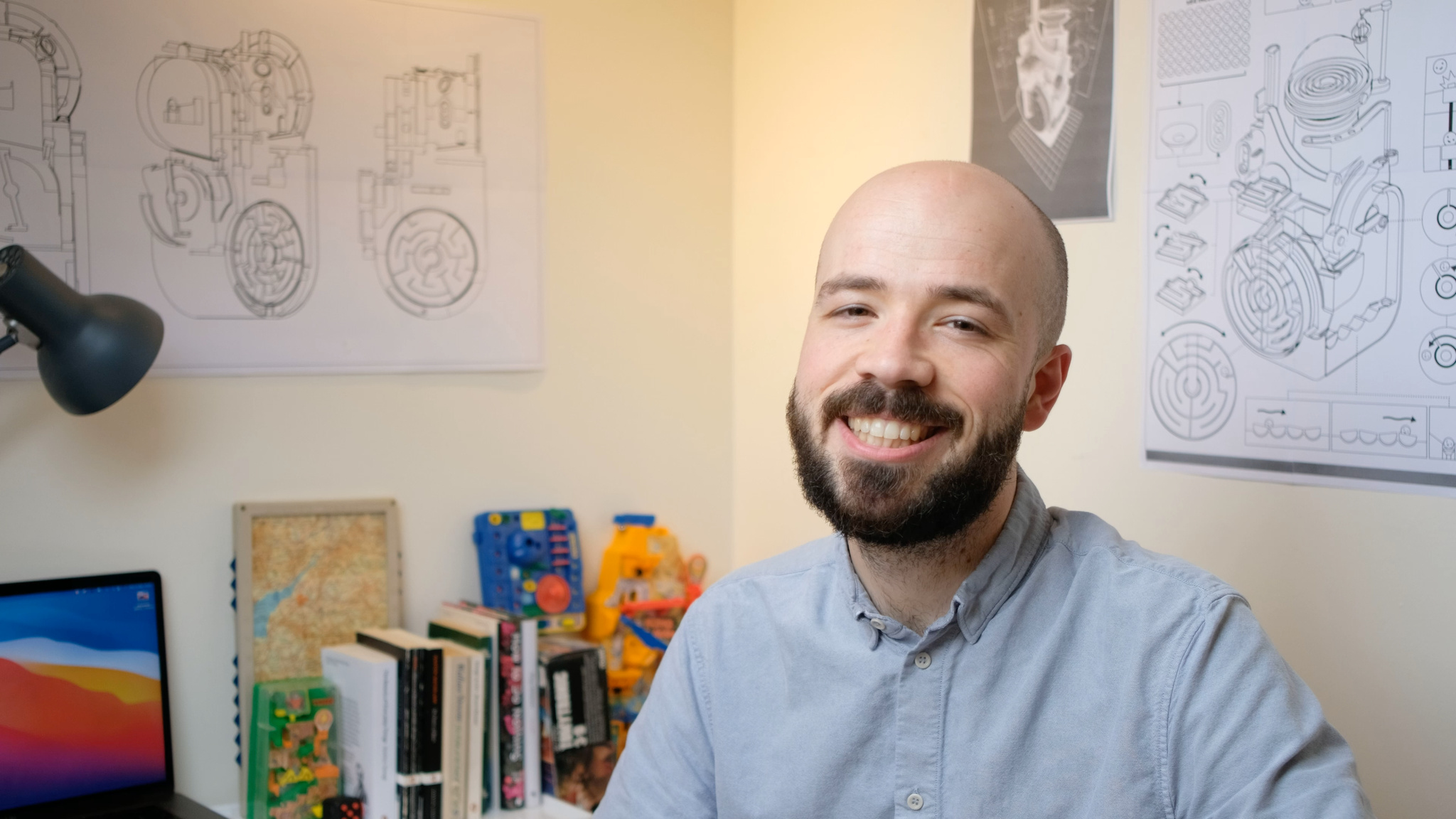 In short order, Glynn was creating Unity prototypes of what would become Automatoys. "As a designer, being able to prototype and test ideas is incredibly liberating. When you have those tools, you can quickly try things out and see for yourself what works."
Download Automatoys from the App Store
Behind the Design is a series that explores design practices and philosophies from each of the winners and finalists of the Apple Design Awards. In each story, we go behind the screens with the developers and designers of these award-winning apps and games to discover how they brought their remarkable creations to life.