Developer Spotlight: S'moresUp
November 9, 2021
There are many, many magical parts of being a parent. Assigning chores isn't one of them.
S'moresUp can help. The app democratizes household tasks by establishing an easy, simple-to-follow calendar for the whole family that makes it clear who does what and when — and lets parents offer rewards for going above and beyond.
In the four-plus years since its launch, the app has helped more than 130,000 families spread the chores around — and not just to kids, according to founder Priya Rajendran.
"The first feedback we got was 'Why can't I assign chores to my husband or partner? Why is it only for kids?'" laughs Rajendran. "We made changes to open it up to families of all kinds."
We caught up with Rajendran and cofounder Reeves Xavier to discuss the story behind S'MoresUp and why things seem to go wrong on birthdays.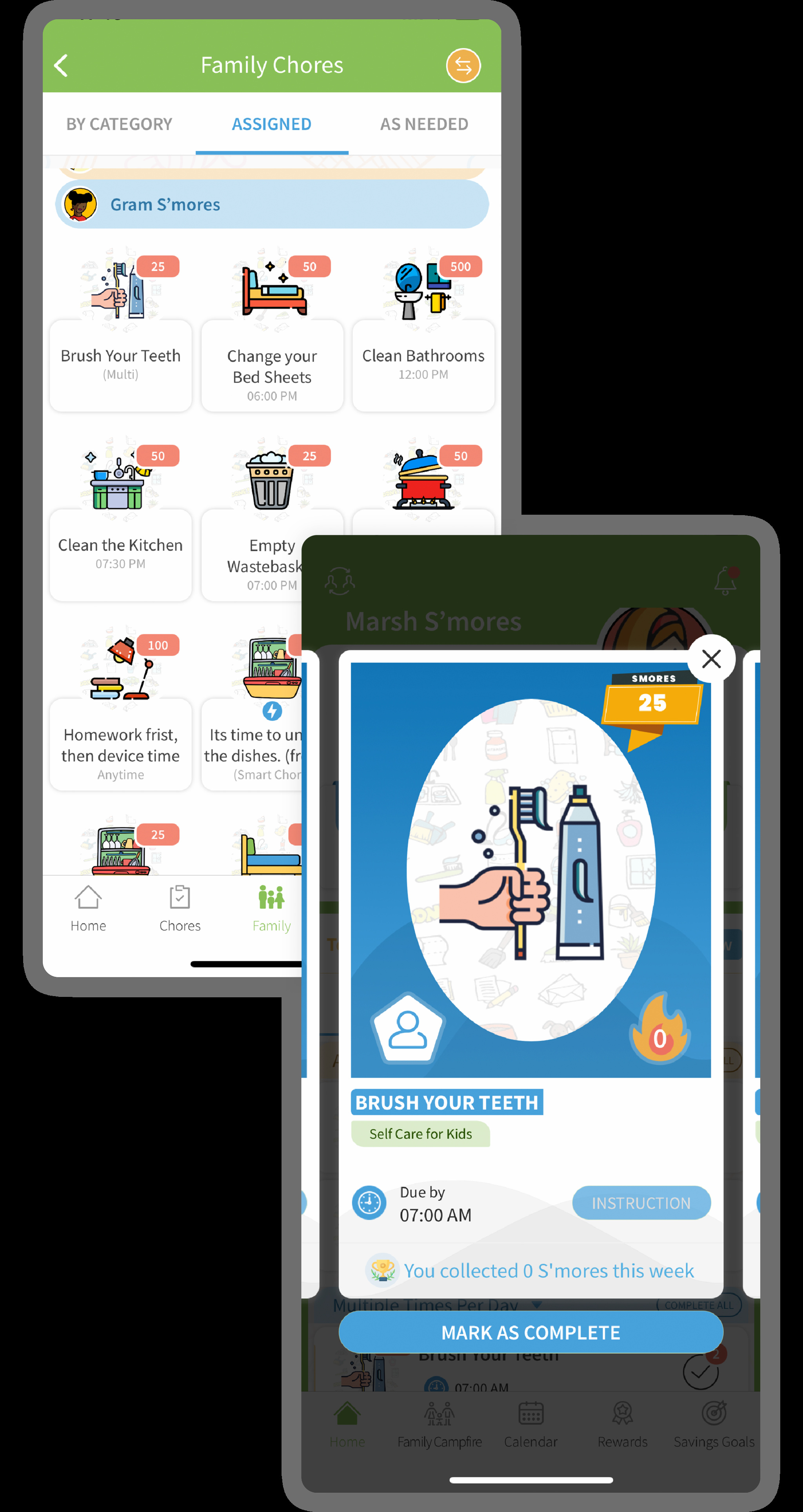 How did you get the idea for S'moresUp?
Rajendran: I was a divorced single mother with a daughter in seventh grade. I needed to figure out how to manage her time between two houses and how to bring consistency into her life. I thought, "Well, there's an app for everything, I'll look there." I found a lot of apps that did one thing very well, but I never found one that did everything.
What was the early feedback like?
Rajendran: We had kids telling us, "We hate you! You're making me do chores every day!" [Laughs.]
What features of the app have you seen resonate?
Xavier: For older kids, the financial-education side is gaining popularity. Kids can cash out their accounts, so they learn how to save toward a goal and how to spend smart.
How has S'moresUp evolved since launch?
Xavier: The family setup in the past 20 years has changed drastically, and we got constant feedback on that: "How do we bring in more people — a grandparent or a nanny? How do I make sure my son's chores transfer to a parent in another home?" Also, we no longer ask for a name; all we need is a nickname and age so we can give you age-appropriate chores.
What's been your biggest challenge?
Rajendran: The past two years, we've had a major production outage on the day before my birthday. It's as if someone knew! Last year I was on the road, so I pulled over to call my team in India and troubleshoot on the fly. My team wished me happy birthday and then went back to sleep. We're a small operation — when things go bad, you just have to roll up your sleeves and get to it.
---
Download S'moresUp - Best Chores App from the App Store